---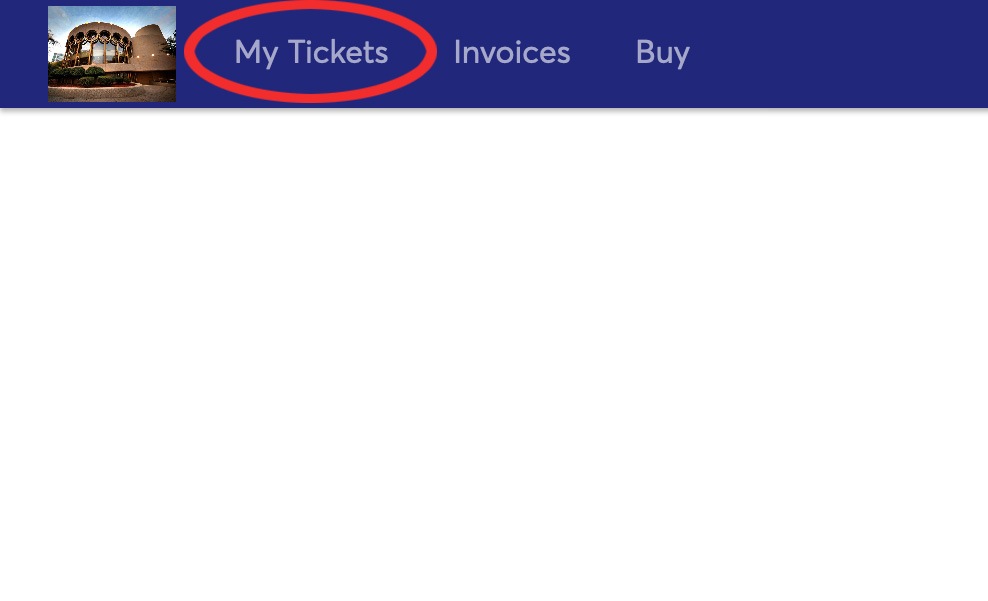 STEP TWO: Once logged in, click "My Tickets" at the top of the page.
---
STEP THREE: Select the show you want to exchange.

---

STEP FOUR: Click on the Exchange button at the top right.
---
STEP FIVE: Select the seats you wish to exchange or click Select All. Then click Continue.

---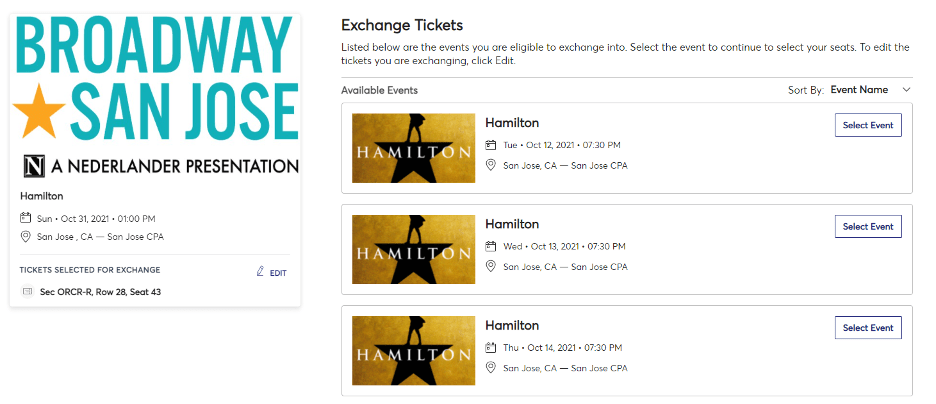 STEP SIX: You will then see a list of events you can exchange into. Select the date that works for you.
---
STEP SEVEN: Use the interactive seating map to select your new seats. Then click Continue.
**If you have trouble viewing seats: select a section of the map, zoom in, and move the map around. This will populate the seats.
---
STEP EIGHT: Your new seats will display on top, and your old seats will display on the bottom. Confirm your new date and seats then click Next. If you exchanged into a higher price seat you will see the total due to on the right.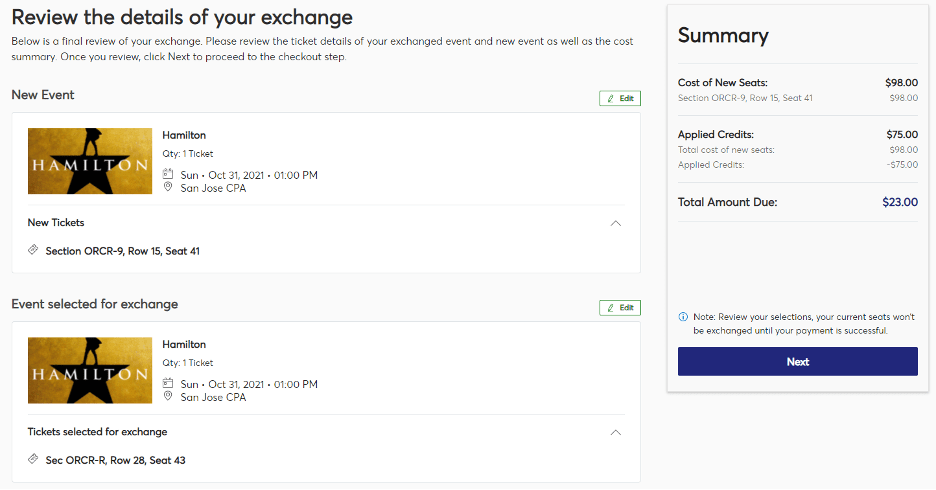 ---
STEP NINE: Confirm your account details and select Mobile Tickets. If you exchanged into higher price tickets, you will enter your payment information here as well.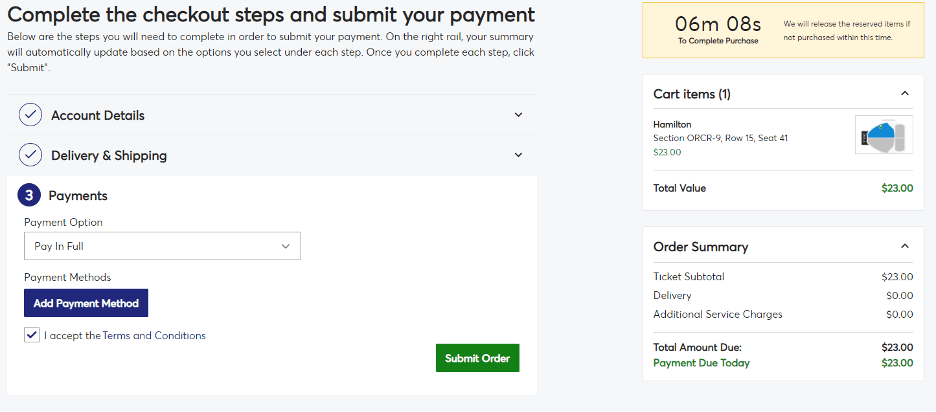 ---
STEP TEN: Accept the terms and conditions and
click Submit Order.