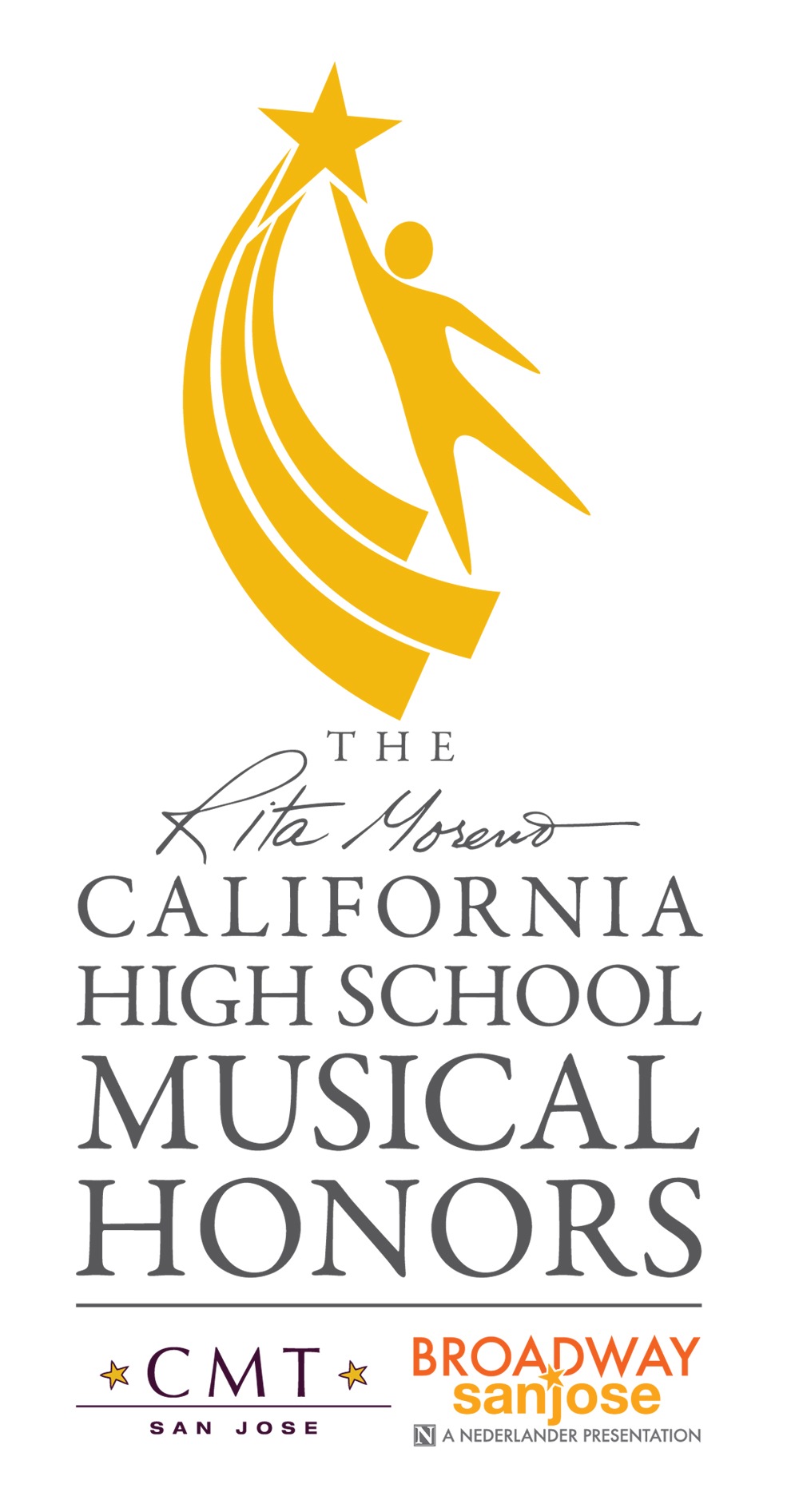 CANCELED Date: May 18, 2020
THE RITA MORENO CALIFORNIA HIGH SCHOOL MUSICAL HONORS will be co-hosted for the seventh year by CMT San Jose and Broadway San Jose at the San Jose Center for Performing Arts. The award ceremony for the 2019-20 season will be May 18, 2020 in downtown San Jose.
This awards competition recognizes outstanding achievement in high school musical theater north of Santa Barbara. The Outstanding Actor and Actress winners will be sent to the National High School Musical Theatre Awards (NHSMTA) – also known as the Jimmy™ Awards – in New York City, where they'll perform on a Broadway stage before industry experts, and compete for scholarship opportunities. (www.jimmyawards.org).
High school productions will be considered for nomination in the following categories: Best Overall Production, Outstanding Actor, Outstanding Actress, Outstanding Supporting Actor and Outstanding Supporting Actress.
We look forward to meeting California high schools' brightest stars!
---
Our 2020 Rules & Guidelines are located under the "Resources" tab of our Registration Page.
Adjudicators
Adjudicators are qualified theater professionals who attend the high school productions. If you are interested in applying to join the Adjudication Team, please complete this form.
For more information and photos from previous years, please visit www.cmtsj.org/ritamorenoawards.
Program Director: Deanna Knudsen. For questions, email deanna@cmtsj.org