STEP 1
Log into your account by visiting https://am.ticketmaster.com/bsj/#/.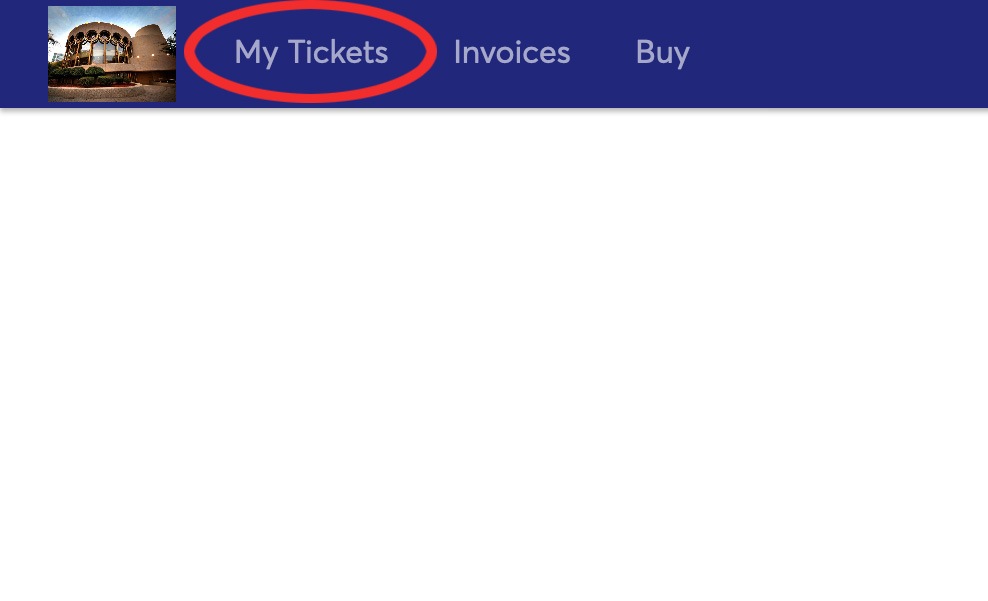 Step 2
Once logged in, click on "My Tickets" in the upper left-hand corner.
Step 3
Select "Disney's The Lion King."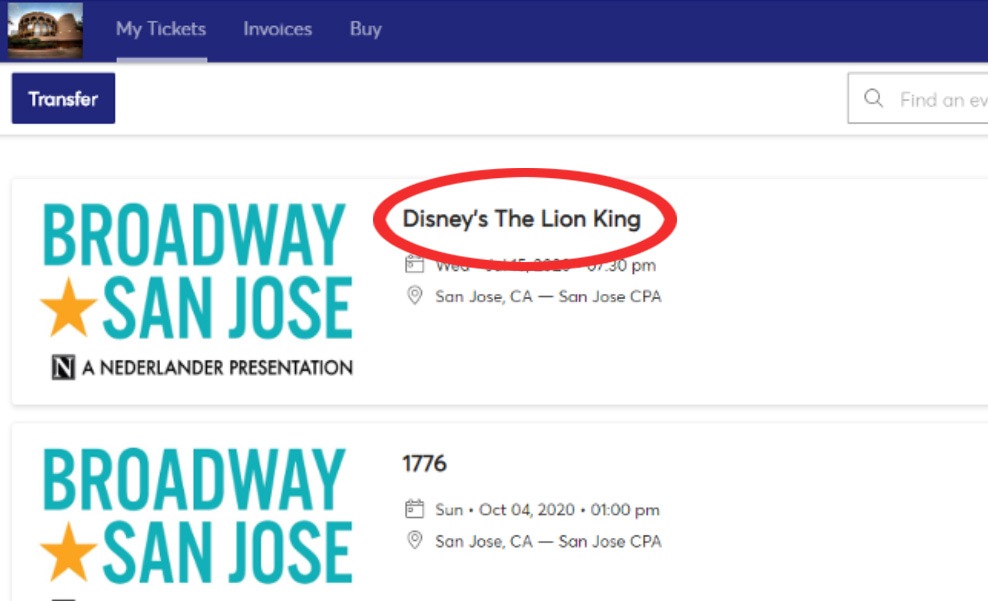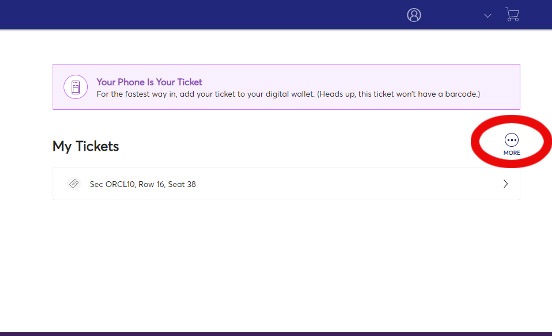 Step 4
Click on the "More" button to the right..
Step 5
Click on the "Exchange" button.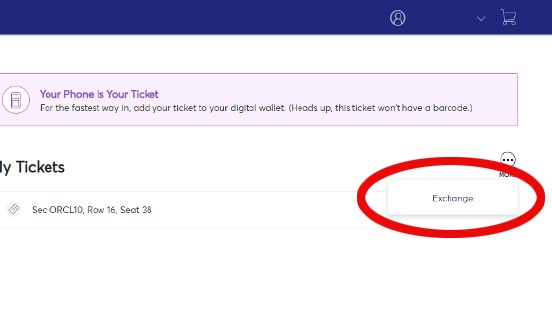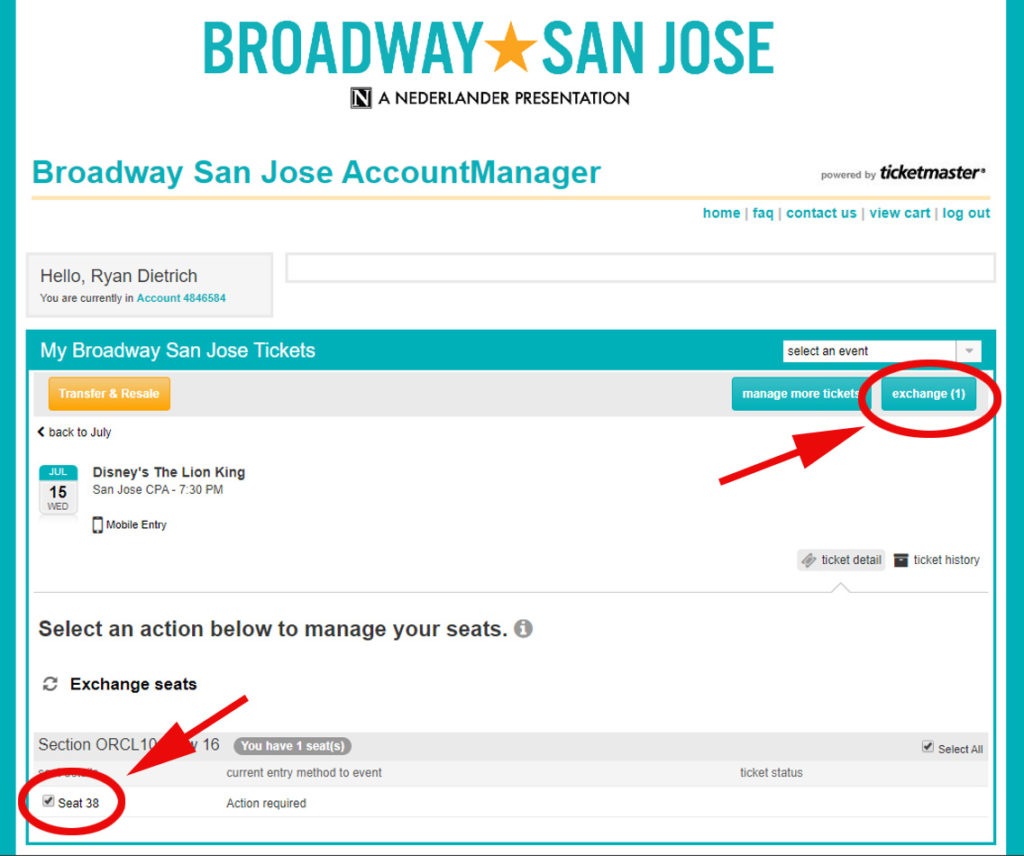 Step 6
Select the seats you wish to exchange. Then click the "Exchange ()" button in the upper right corner.
Step 7
Confirm you have selected all of the tickets you want to exchange and click "Continue to Exchange."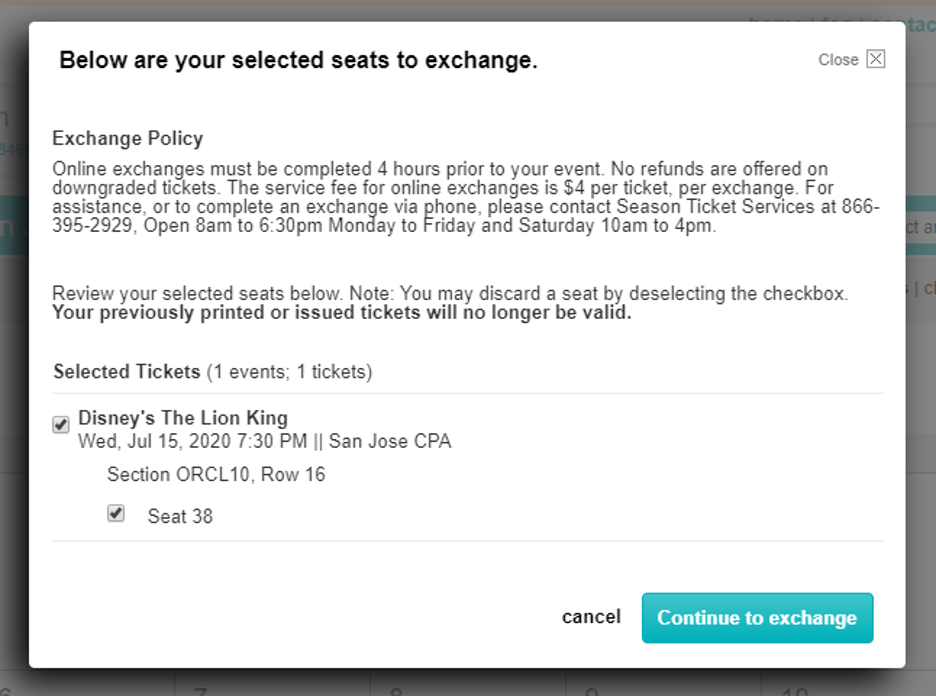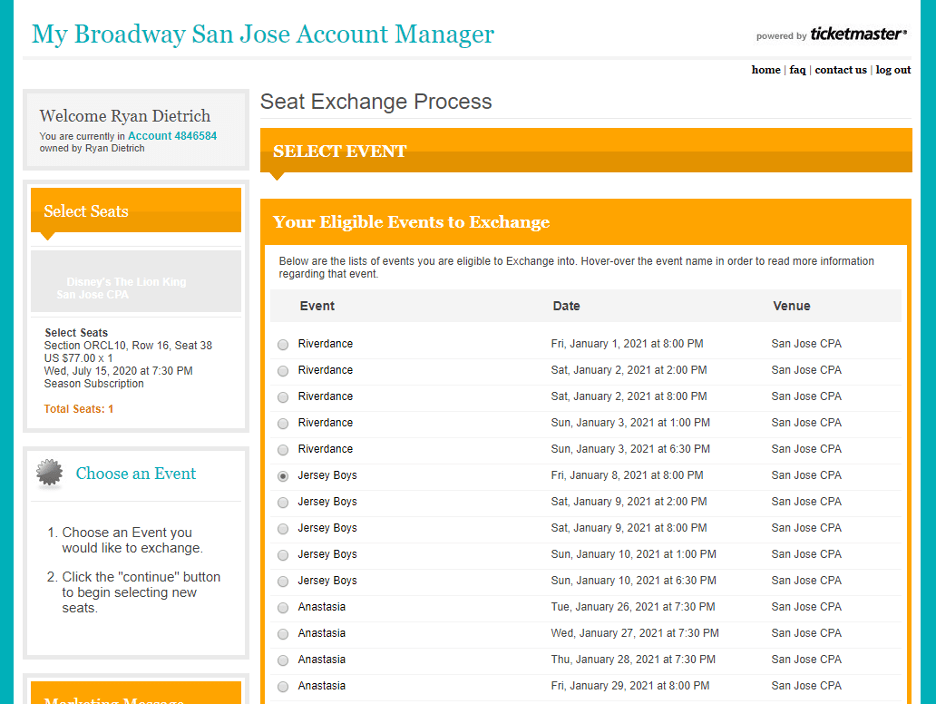 Step 8
Select which show you would like to exchange into. Then scroll to the bottom and click "Continue."
Step 9
You may need to enable flash. To do so, click "Enable Flash." Please note, this can only be done on a desktop or laptop computer. It will not work on your mobile device.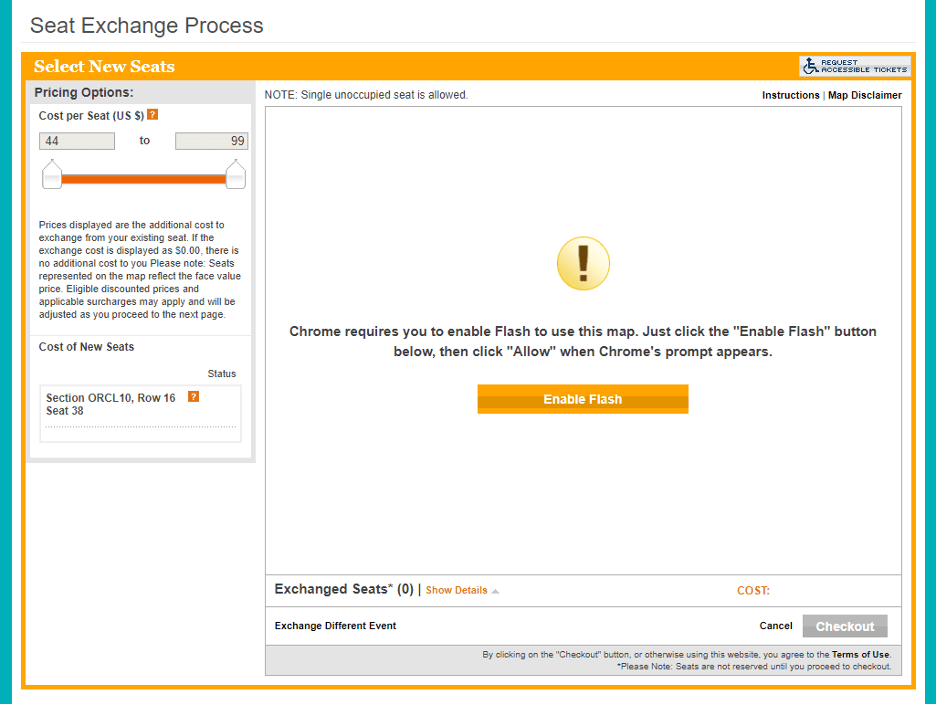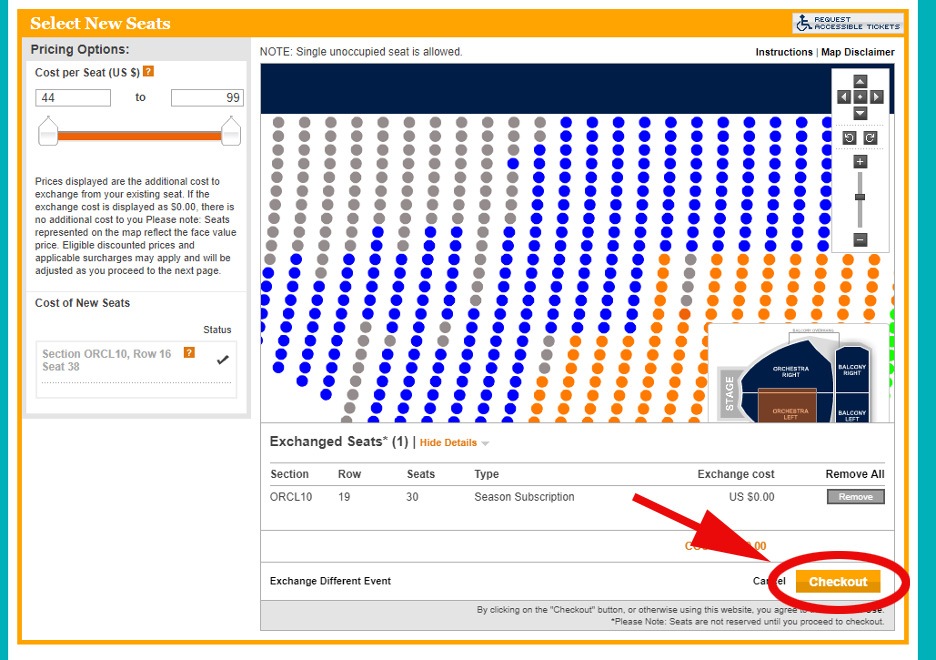 Step 10
Select your new seats and click "Checkout."
Please note that there may be a price increase if you upgrade to a higher priced section or if you move from a weekday to a weekend, etc.
Step 11
Confirm your old and new seats, select "Mobile View" as your delivery method, and click "Checkout."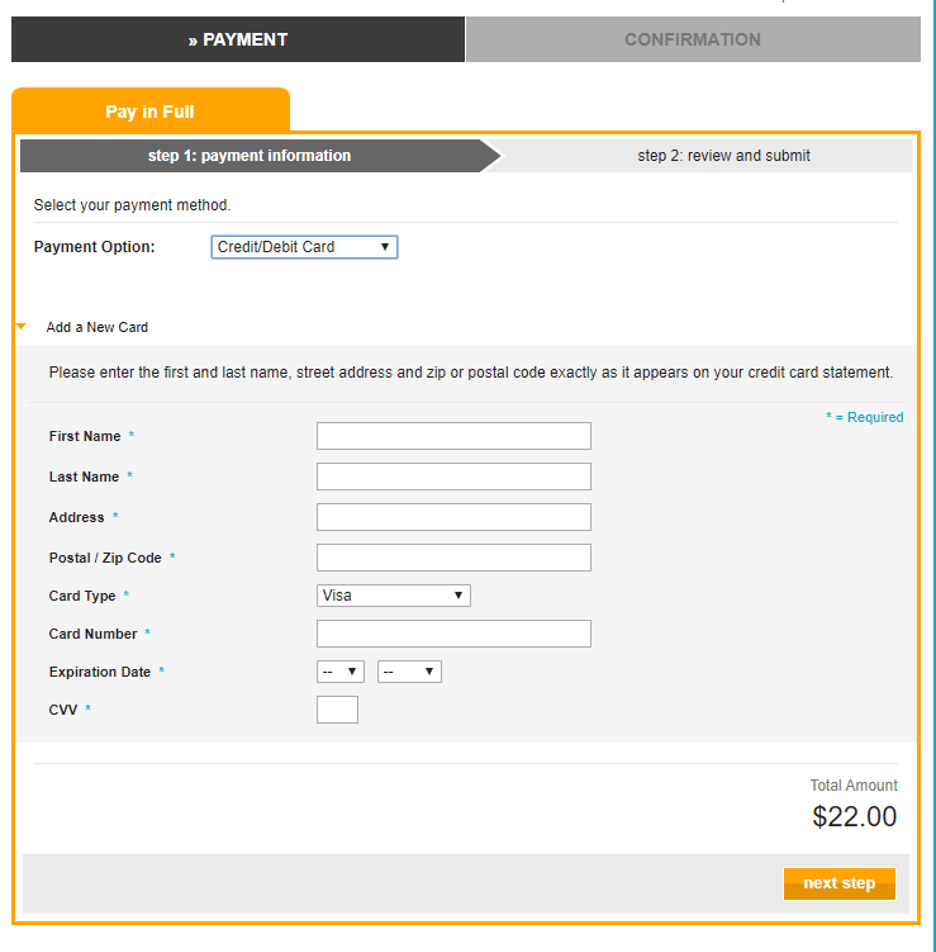 Step 12
If applicable, fill out your payment information and click "Next Step."
Step 13
Review your exchange, check the box agreeing to the terms of use, and click Submit.