Hello, Broadway San Jose friends!
Do you find yourself cooking or baking more than usual these days? What if there was a way to create a cookbook full of recipes inspired by Broadway musicals?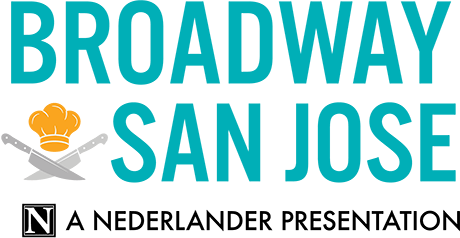 ---
"Food, Glorious Food!"

– Oliver!
Using our amazing 20/21 season lineup as inspiration, we are looking for recipes that are simple, fun, and—most importantly—delicious for our first-ever Broadway San Jose family cookbook.
Send your recipe, along with photos and/or videos of you/family/roommates creating these recipes, to us. Once all entries are received, we will create the cookbook to share with our patrons.
To make things even more appetizing, one winner in the following three categories will win an exclusive Broadway San Jose goodie bag.
All entries must be received by 11:59 p.m. PST
on Friday, May 29, 2020.
---
Categories:
– Most Inventive Recipe
– Most Unique Ingredient
– Best photo/video submission
Please include the following information with your submission:
Your Name
Your Email Address
Recipe name
Recipe based on Broadway San Jose's 20/21 season

Disney's The Lion King
1776
The Simon & Garfunkel Story (Season add-on)
Dear Evan Hansen
Alton Brown Live: Beyond the Eats (Season add-on)
Riverdance (Season add-on)
Jersey Boys (Season add-on)
Anastasia
Tootsie
Roald Dahl's Charlie and the Chocolate Factory
Rent (Season add-on)
Les Misérables (Season add-on)
Photo of finished product
Photos/videos of you making the recipe using music from our Spotify list or your own choice
Email Info@broadwaysanjose.com by May 29, 2020.
Be creative and, most of all, HAVE FUN!